Floor Length Asymmetric Keyhole Silk Chiffon Gown - Size 12 -14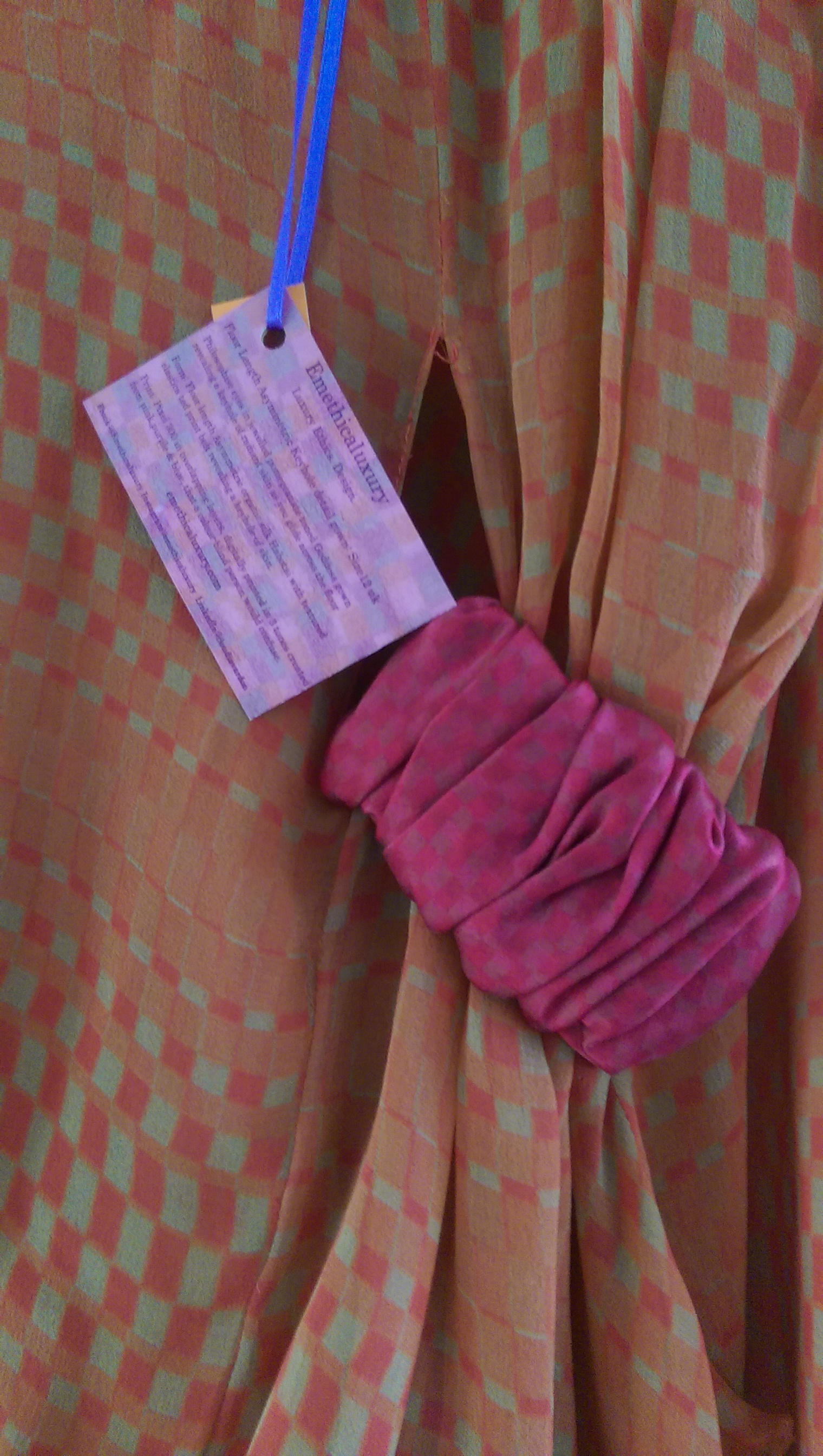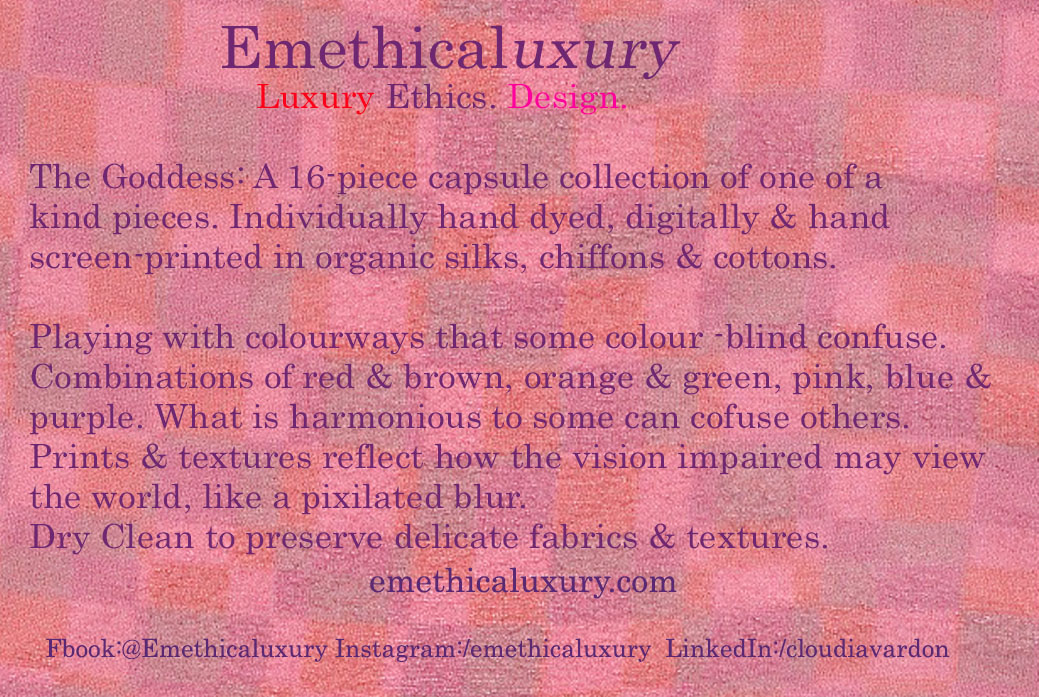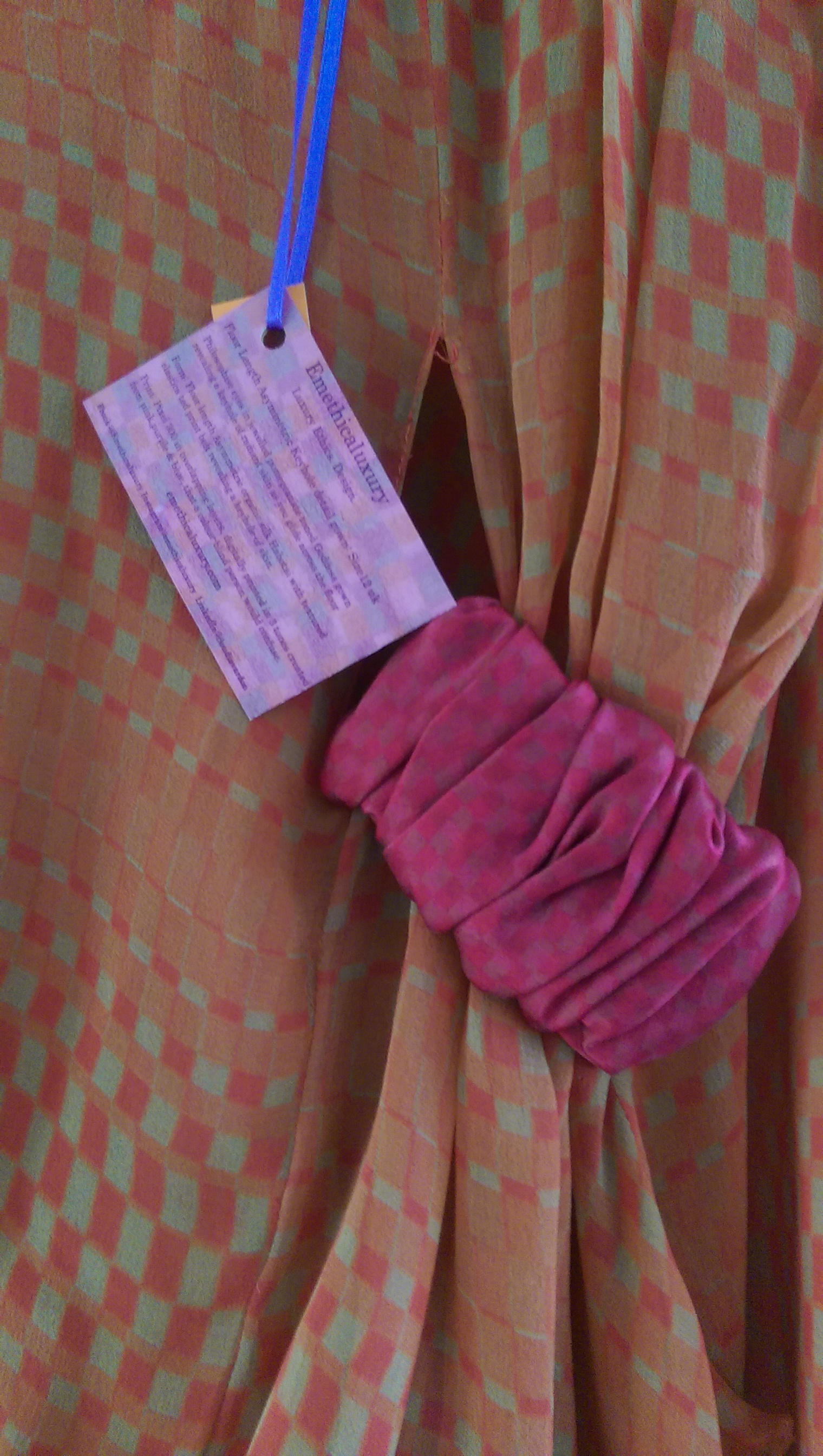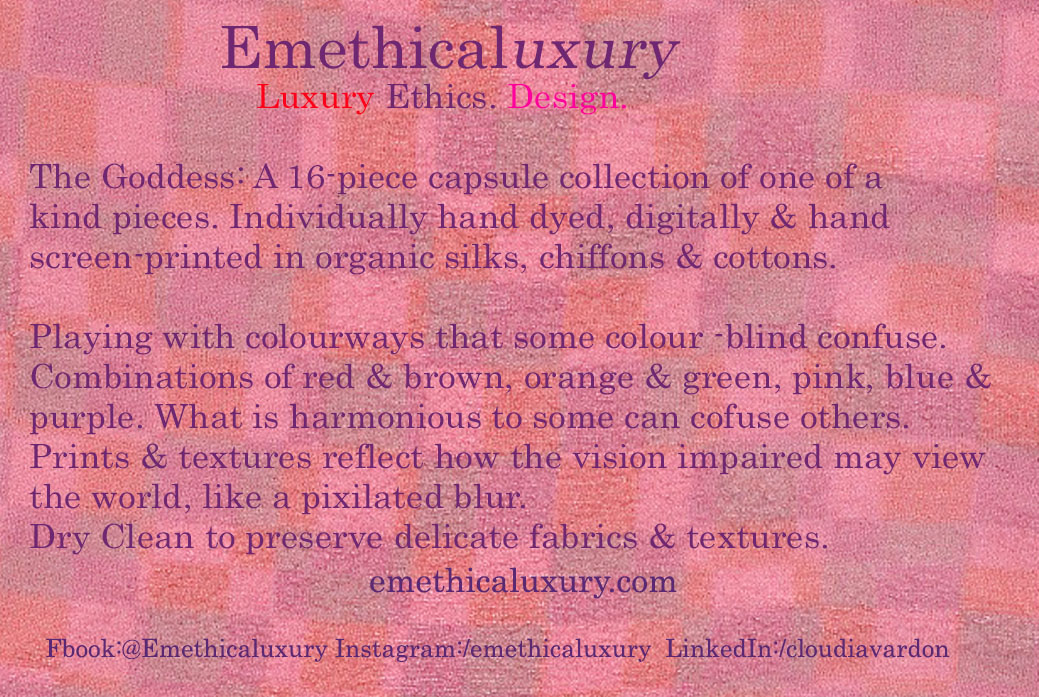 Floor Length Asymmetric Keyhole Silk Chiffon Gown - Size 12 -14
Floor Length Asymmetric Crepe Satin gown with cut out waist detail

Size 10 - 12
Organic Silk Asymmetric Dress: Size 14 - 16 Uk
Feel playful and joyful in a dress that caresses the shoulder. Wear to dinner, dance & delightful desserts...
Form: Asymmetric knee length shift with keyhole detail elasticated belt in Tibetan Vermillion orange.
Print: digitally printed, Pixel 200 print in overlapping layers.
Colour: Layered tones of red & green create olive and sunset orange hues a combination that a color - blind person would confuse.
The Goddess Collection: Is an 16-piece curated collection of one of a kind pieces. Hand dyed. in a Series of themes. Hand screen-printed. Hand finished detailing.
Organic Silks, Chiffons, Organic silk Habotai , Organic silk Georgette Organic Chiffon Wool Cashmere Organic Ghanaian cotton treated with (delicious) Cassava powder.
Draping: Cloudia's process starts with deconstructed versions of Kaftan, Bubu, and Jellaba, the traditional heritage garments from her origins, then Couture draping technique, working from the bust form, where the silhouettes are created, before the technical Blueprint tailor's pattern is created in card.
The Goddess Collection Colour: The various colourways combine red and brown, orange and green, and pink blue and purple. The colourways are based on colour-blind visuals. What clashes to us, is harmonious to them.
Goddess Prints and Textures: The prints, on organic fabrics, reflect how the vision impaired may view the world; like a pixilated TV monitor on the textured cottons or the diaphanous blur on silk and chiffon.