Red / Brown Optic Pixel Asymmetric Dress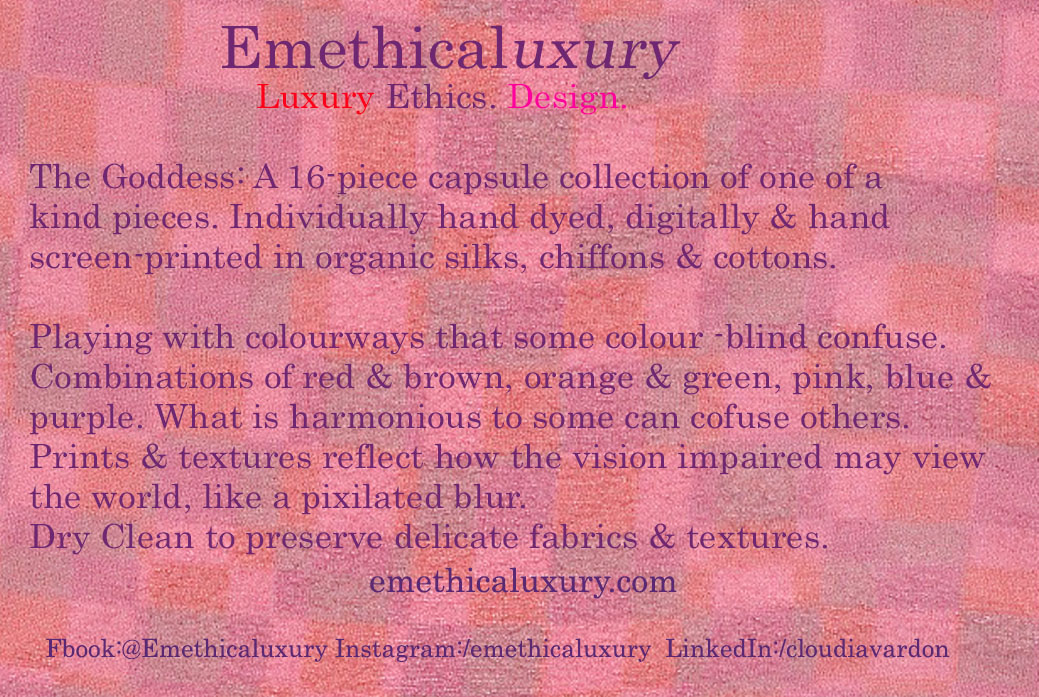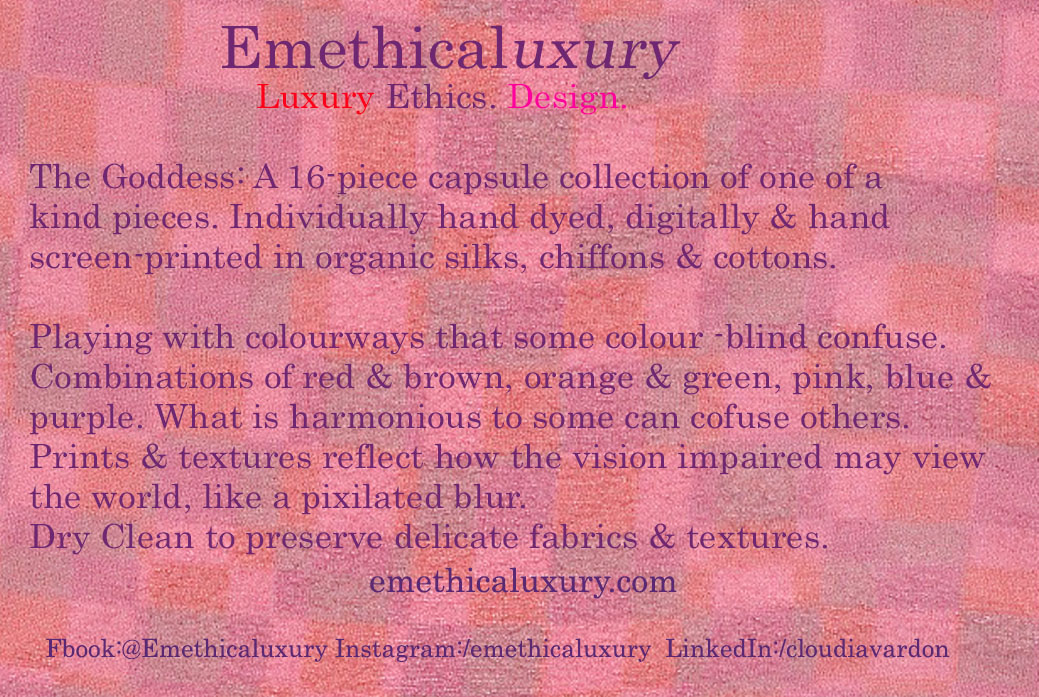 sale
Red / Brown Optic Pixel Asymmetric Dress
Size 10

Move easy in bright red & Chocolate tones, lounging & dancing in this comfortable stretch cotton knee length shift.
Form: Asymmetric knee length stretch shift with shoulder detail and silk trim in Tibetan Vermillion orange hemline. Refined understated cut with hand sewn shoulder detail stitched pleats.
Print: Organic cotton jersey hand screen-printed, in red/ brown a combination that a colour blind person would confuse, and see as two shades of brown!
Silk Habotai trim in Tibetan Monk Vermillion orange colour, feel the vibrations and energy.
Draping: Cloudia's process starts with deconstructed versions of Kaftan, Bubu, and Jellaba, the traditional heritage garments from her origins, then Couture draping technique, working from the bust form, where the silhouettes are created, before the technical Blueprint tailor's pattern is created in card.
The Goddess Collection Colour: The various colourways combine red and brown, orange and green, and pink blue and purple. The colourways are based on colour-blind visuals. What clashes to us, is harmonious to them.
Goddess Prints and Textures: The prints, on organic fabrics.